Here at Nicious we believe in supporting community initiatives. Here a few of the causes we support!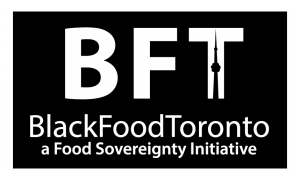 Black Food Toronto
The Afri-Can FoodBasket is a community based non-profit organization that has been at the forefront of championing Food Justice and Food Sovereignty for Toronto's African, Caribbean, Black (ACB) community since 1995.
In response to the impact COVID-19 had on members of our community the Afri-Can FoodBasket launched #BlackFoodToronto as a food sovereignty initiative that would support members of the African, Caribbean, Black (ACB) community to access fresh produce during the COVID-19 Pandemic. Through this initiative their team has been coordinating weekly deliveries of Fresh Fruits and Vegetables at no cost to members of the ACB community.
Black Food Toronto has been accepting monetary and food donations to aid in their mission. They also require volunteers to help in various areas to continue this awesome program.
For more information on how you can help visit their website here: https://blackfoodtoronto.com/
Ethiopian Orthodox Outreach Program
Orthodox Outreach Program is an emergency relief program. In partnership with other organizations and churches, we support members of the Orthodox community who are in need of emergency support. Although our target audience is the Orthodox community, we will help anyone in need of support.
Our mission
Our mission is to help the vulnerable and less fortunate and to be an unwavering resource to the community.
Our vision
Our vision is to be a beacon of light and an instrument of positive change for the community.
Our value
Positive spirituality.
For more information on O.O.P and how you can donate email them at orthodoxoutreachprogram@gmail.com